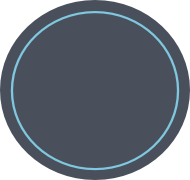 PO Box 1062, Alderney, GY9 3JU, British Isles - Gainsborough House, 2 Sheen Road, Richmond, TW9 1AE, United Kingdom
EUROPEAN
PATENT,
DESIGN AND
TRADEMARK
ATTORNEYS






Call us to discuss all your IP needs


Michael's practice is currently in chemical, pharmaceutical and mechanical patents and also in trade marks and registered designs. He was President of the Chartered Institute of Patent Attorneys in 2005/06.
Michael's early training was carried out at the private practice firms of Boult Wade & Tennant (1970 to 1972) and Stanley Popplewell Francis & Ross (1972 to1973). He joined Urquhart-Dykes & Lord in 1973 as a qualified patent attorney and later became a full partner of the firm, having considerable involvement with the firm's management and record systems.

WE STRIVE TO ELEVATE YOUR BUSINESS
USING THE RIGHT IP TOOLS FOR YOU
MEET THE TEAM
ABOUT US

MICHAEL HARRISON
Michael joined the law firm DLA in 1990 to set up a new patent agency department. Over a five year period he established and managed a department covering three offices in Leeds, Manchester and Sheffield. His practice included patents, trade marks and registered design work.
In 1995 Michael founded, with others, the practice of Harrison Goddard Foote (HGF) and helped it grow to become one of the larger patent attorney firms in the country. He retired from HGF in 2006 and from then until 2013 he helped establish a new firm, Harrison IP. Currently, he is Associate Director of Intellectual Property at the engineering company, AESSEAL plc.