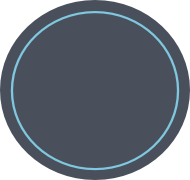 PO Box 1062, Alderney, GY9 3JU, British Isles - Gainsborough House, 2 Sheen Road, Richmond, TW9 1AE, United Kingdom
EUROPEAN
PATENT,
DESIGN AND
TRADEMARK
ATTORNEYS





Stanleys offers decades of experience. We are at your disposal to protect your ideas, brands and designs.Equally, we are here to help you to navigate safely around the protection of others.
With qualifications and experience in many technical fields and first-class legal knowledge in Intellectual Property matters, we assist our clients in a manner that is not only comprehensive but comprehensible.
WELCOME


We advise on copyright matters and can assist clients with establishing proof of date of creation of their works. We can attend to registration of copyright in the few countries where this is provided.
PATENTS
DESIGNS
TRADEMARKS
COPYRIGHT
Where it is necessary for our clients to enforce their rights, or perhaps deal with someone else trying to enforce their rights, we can act for our clients in the early stages and, should it be necessary to engage in High Court proceedings, we work with top-class Solicitors and IP Counsel.


The most important thing to make a new product succeed? Without a doubt, the person behind it.
PATENTS ARE FOR WINNERS. THEY CAN TURN A GOOD IDEA INTO A MONEYSPINNER.

We prepare and file applications for our clients, deal with Examination issues, see applications through to grant and look after renewal fees that become due on granted and pending rights.
We advise on rights held by others, whether they pose an infringement risk for our clients and, if so, how our clients may get round this.
These services are provided for all countries of the world, utilising our network of overseas attorneys where required.
LITIGATION
LICENSING
"SAIL SMOOTHLY THROUGH YOUR INTELLECTUAL PROPERTY DECISIONS"
Patents
Designs
Trademarls
GET IN TOUCH TODAY
We assist our clients with licensing matters, both by way of general advice and detailed agreements.
For clients who would like some professional assistance in checking out their new ideas, we offer a budget service to look for prior proposals that may readily be identified.
PRELIMINARY SEARCHES AND APPRAISALS